Use our thorough list of parts washer manufacturers and suppliers in Uncategorized to examine and sort top parts washer manufacturers with previews of ads and detailed descriptions of each product. Any parts washer manufacturers can provide parts washer products to meet your company's specific qualifications. An easy connection to reach parts washer manufacturers through our fast request for quote form is provided as well. This source is right for you whether it's for drum washers, degreasing equipment, or any other parts washer needs.
Companies Serving Near Uncategorized
Atlanta, GA
|
404-607-1234
DeLong Equipment Company is the leading distributor of metal finishing equipment, abrasives, medias and supplies. From wheel blast, air blast, vibratory, part washers, vapor degreasers, ultrasonic....we are your one stop shop.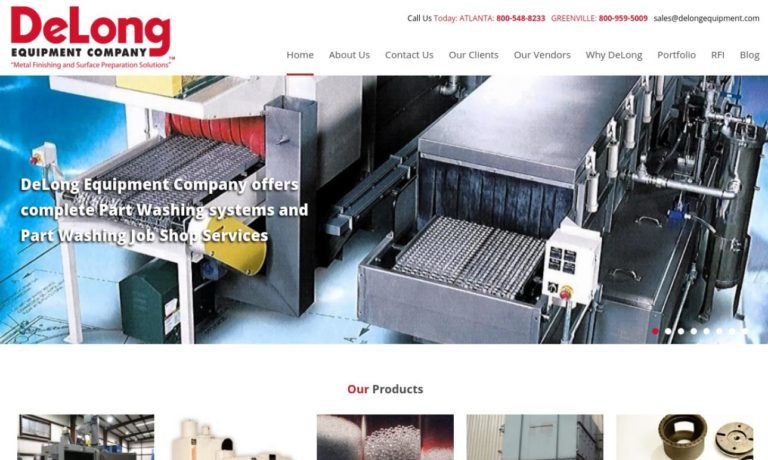 $$$