Industrial washers are parts-washing machinery that efficiently clean components using water, ultrasonic blasts, agitation, and aqueous chemical solutions. These washers can be used as a multi-stage procedure combining cleaning, deburring, drying, surface treatment, and powder coating. As an aqueous, single-step parts washing tub, other pieces of parts washing machinery exist. When aqueous cleaning is neither acceptable nor feasible, some industrial parts washers use non-aqueous treatments, including vibration, laser ablation, acoustic, and vapor cleaning.Read More…
Industrial Washers
Industrial washers clean, degrease, and sometimes dry mass quantities of large or small industrial parts in preparation for distribution, surface treatment or assembly.
How an Industrial Washing Machine Works
Industrial washers are effective devices that adhere to hygienic standards. They feature many water inlets, several standard signals for dosing pumps, the ability to connect to water recovery tanks, and the ability to work with wet cleaning programs by appropriately adjusting the washing speed and water levels. The optimal loading method can also modify the water and detergent usage according to the load. One of the standout characteristics of many industrial washing machines is a microprocessor, featuring a touchscreen that is simple to use, intuitive, and adaptable in numerous languages.
This feature enables data analysis and traceability. Additionally, some machines can be modified and tailored for each customer thanks to several add-on features and options that elevate them to the status of more advanced, technologically advanced, and modern washing machines.
Types of Industrial Washers
Industrial washers and equipment come in a wide variety of sorts, including:
container washers
keg cleaners
bin washers
rack cleaners
cupboard cleaners
pad washers in layers
cleansing tunnels
washer trays
weigh and scale pan washers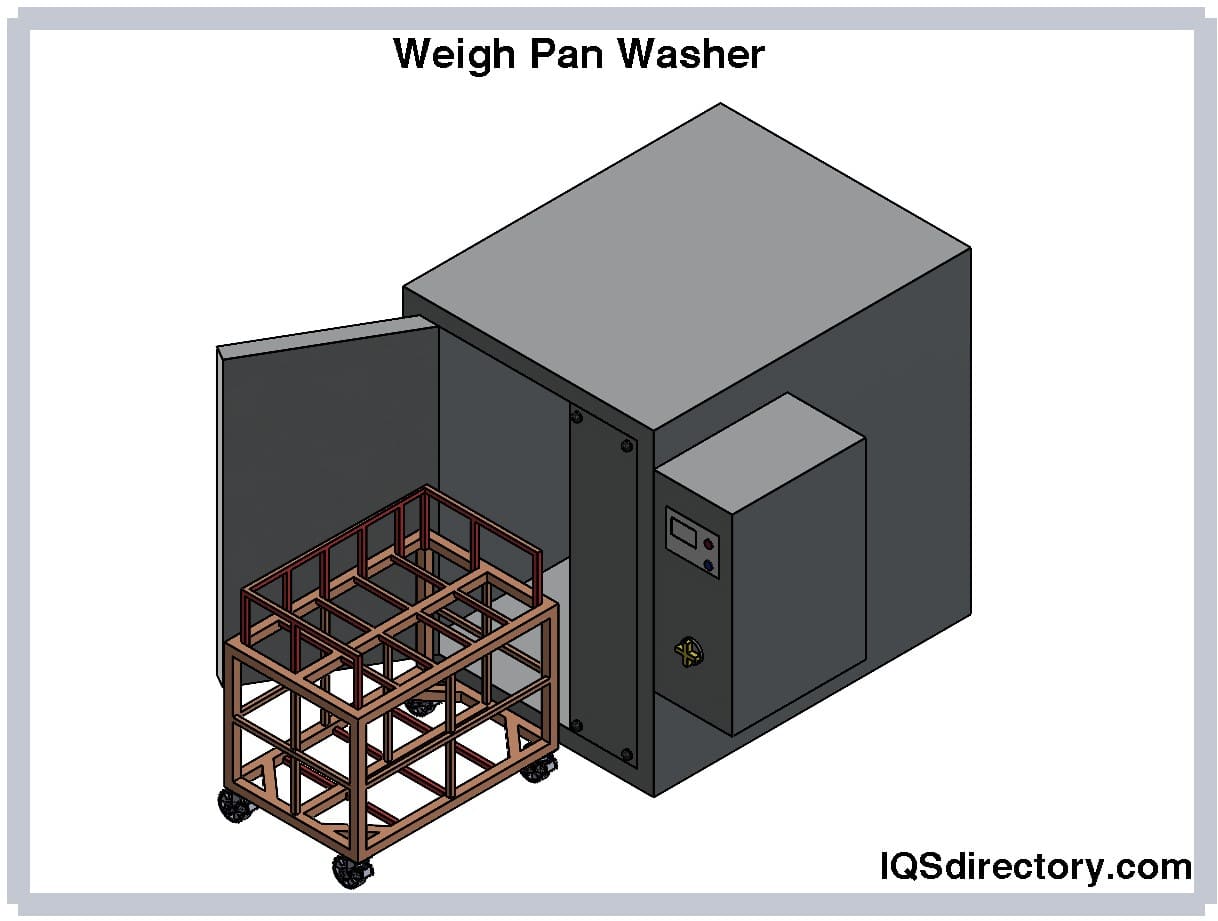 The Features of an Industrial Washer
The typical features of an industrial washer include high throughput, quick cycle times, and extensive sanitizing choices. They work well in settings where the highest standards of cleanliness are required. They are also perfect in settings where it's important to prevent ingredient contamination. Cleaning is no longer simply about hygiene. It is still necessary, but it must completely remove any chance of allergy contamination or flavor cross-contamination between products. Superior washing capabilities are required throughout the whole cleaning process.
Industrial washers feature easily accessible spray nozzles and water tanks, as well as user-adjustable washing settings. Standardized for common items or completely tailored to satisfy the demands and needs of the clientele. Under the strictest standards for quality, including HACCP, IFS, and NSF international norms. Completely integrated industrial cleaning solutions that are ideal for the needs
Industrial Washer Applications
The majority of aqueous parts washing solutions up until recently were chemically based. However, new laws about environmental protection and workplace safety have been developed. Manufacturers now employ organic solvents far more frequently due to these requirements. Ultrasonic cleaning is another technique for cleaning parts that have grown in acceptance. Because ultrasonic cleaners only need a small portion of the solvent concentrations that traditional parts washers do, ultrasonic cleaning is a cutting-edge technique that drastically reduces waste that is both expensive and dangerous. The surface of the pieces is blasted with tiny air bursts in ultrasonic cleaners. The equipment can efficiently clean nooks that other cleaners can't reach thanks to these air blasts. Several businesses, like the automotive industry, whose products have little to no tolerance for part contamination, use ultrasonic cleaning.
Maximum accuracy is necessary while producing vehicle parts. In addition to being an expensive obstacle to machinery's efficient operation, contaminants like shavings, oil, grease, and foreign chemicals can also pose a risk to people who operate it. Industrial washers can effectively clean parts while saving money. Therefore, the production of high-quality parts requires the use of industrial washers. Electronics, dental, surgical, and medical parts washing are other industries for which industrial parts washers are crucial. The surfaces of the parts must be free of burrs, oils, chemicals, and other leftovers from the various production processes before they may undergo surface finishing. Furthermore, coatings like electroplating and zinc cannot be applied successfully to a part if it has contamination, such as grease or dirt, on its surface. Therefore, manufacturers utilize industrial washers to properly clean, degrease, and sometimes dry many industrial parts for distribution, assembly, or surface treatment.
Choosing the Proper Industrial Washer Manufacturer
To ensure you have the most constructive outcome when purchasing an industrial washer from an industrial washer manufacturer, it is important to compare several companies using our directory of industrial washer manufacturers. Each industrial washer manufacturer has a business profile page highlighting their areas of experience and capabilities, along with a contact form to directly communicate with the manufacturer for more information or request a quote. Review each industrial washer business website using our proprietary website previewer to quickly learn what each company specializes in. Then, use our simple RFQ form to contact multiple industrial washer companies with the same form.
Industrial Washers Informational Video